Book of the Month
Looking for a new challenge? Try
a crossword with a theme specific to each of the past 100 years.
Store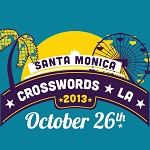 50 % off Crosswords LA 2013 puzzles!
Buy some terrific crosswords for a great cause! Now half-price.
Mobile App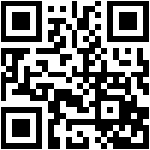 We've got an app, with versions for iPhone, iPod and (finally!) Android. Snap a picture of the QR code above, or
simply follow this link
for more info. It's free, and the quickest way to get help for your crosswords on the go. Enjoy!